Get Started with Angular 8 - Say hello to Angular!
January 26, 2020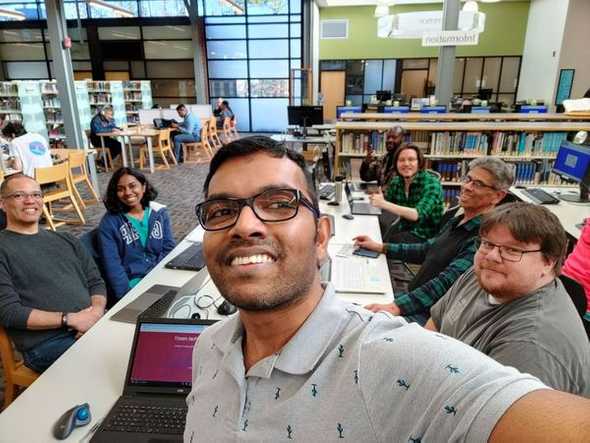 This was the first Angular meetup event I organized in Raleigh, USA. Close to 10 participants attended the event. Library conference room was not available still we managed to host the event in the available library space, it was an awesome experience.
My journey to serve Angular community started from here.
---
{{ Slides📓 }}
---
Written by Udhay who lives and works in Raleigh, building amazing things. Follow me on Twitter